Photo by Jerry Kiesewetter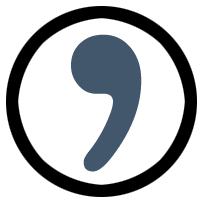 Musings on Writing and Life.
In August 2012, the "Women Writing Nature" issue of Sugar Mule published not one but four! of my poems: "Bringing in the Seeds"; "Keep Napa Glassy-Winged Sharpshooter Free!"; "On the Rare Occasion of an Ice Storm in the Coast Range"; and my prose poem, "Empty Nest." They made a PDF of this triple issue so you can download then read them all as well as the work by all the other amazing women who contributed.
Here's the prose poem:
Empty Nest
Garnet yams are the beginning of dinner in the oven and, in the living room, my son's on the couch, baseball on the television set. I escape to the deck—metal of the 50s patio chair my back, wine in a glass on the table beside me—where it takes but a second to find silence in the wind. Nuthatches dash from the feeder to a bird bath suspended from a branch of the light-starved pear while a raccoon raids the compost: freezer-burned pita her preferred menu, the meat scraps left for midnight's skunk. A black-chinned hummer—Archilochus alexandri—hovers, seven seconds in a ruby begonia, the blossom pendulous, the tiny bird at its neck. Clouds tip their hats and wander farther south.
The night shift irrigation starts, sputters, competition for a cappella frogs that live in the intermittent stream below the gravel drive. There's more wind, it's cooler, and the oaks that circle the house drop brittle, twisted leaves. They skate across the deck, the sound of one hand scratching, and I look at my hands: all this work and I've chipped my Afghani emerald again. A mountain next to the pickup, two cords of woodstove heat this winter, waits for my son to switch his workout from free weights to splitting then stacking logs. Spiders tat elaborate lace, fill what's empty between the table and the arm of my chair. I lift my glass, catch a web between finger and thumb. The world is hanging by a thread.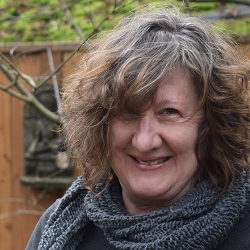 Latest posts by Nancy Flynn
(see all)