I am just back from a week at the Port Townsend Writers' Conference at Fort Worden, a Washington State Park and yes, where they filmed parts of An Officer and a Gentleman way back when…
Started in 1974—and attended by many writing rock stars, beginners who became writing rock stars, and humble beginners— this conference is one of the oldie but goodies, before the MFA low-residency frenzy began its ascendancy and made it more than challenging to separate the creative writing wheat from the chaff.
What a week, what a whirl! Cafeteria trays, single beds in our dorm rooms (more like a monk's cell) but I got lucky and my room #66 had a deluxe view of Whidbey Island across Admiralty Bay and, by Thursday, snow-capped Cascades. Workshop each morning where we dissected and re-assembled the nerdy art and craft of writing poetry. Then afternoons, more special topics and a craft lecture at 4 p.m. Nights were mostly readings—which I mostly skipped because I have discovered I really do not get that much out of them so why not read a book instead?
Had a great, beyond great, poetry teacher, Dana Levin. More luck because I had no idea what to expect when I signed up for her "Poetry and the Unconscious" back in November 2009, the first day of registration. I picked her class mostly because she had a thorough description already available on the site, unlike some of the other teachers…turns out that was a good omen as she is a thorough and thoroughly prepared teaching professional. Which, in my view, does make a difference.
I'll have more to share about the experience once I unpacked, get the mountains of laundry done, sort through the piles…
The public domain image above is a post card of Camp Cottaquilla, Girl Scout Camp, Choccolocco, Alabama likely published between 1930 and 1945.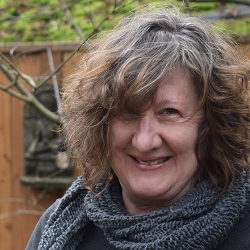 Latest posts by Nancy Flynn
(see all)