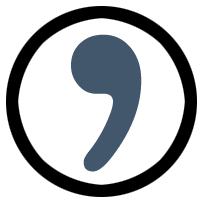 Musings on Writing and Life.
Was having my Letter to the Editor published in the esteemed Poetry Magazine back in 2008. Here is the brief text:
Dear Editor,
As I wound my way through Eavan Boland's "Islands Apart: A Notebook" [May 2008], in which she writes of the increasingly skill-based nature of poets, I was surprised to find this:

But there is always a fraction—even if it's just a small minority—of poets out in the world who don't want to do any of these things. If there's a conversation, they're having it with themselves, with their own poems. They don't want to extend it, share it, structure it. They are private, inward, and disassociated from the skills on offer or in demand.
I am one of those poets. By some unexpected combination of good fortune, shrewd and fortuitous planning, and a willingness to live below the radar of the dominant US culture, I no longer have to sell my skills as a university administrator and publisher in the frenzy of today's nine to five. Still, in daily conversations with myself and my poems, I often feel that there is something "wrong with me" because I don't want to be out there, hawking my wares. I'm grateful to Eavan Boland for reminding the world that there is room for many voices (and styles of finding one's way with words) underneath the poetry tent.
Originally Published: October 23, 2008
The above photo by Robin Leicester was part of the London 2012 Cultural Olympiad. "Peace Camp" was an installation at eight coastal locations around Britain in which glowing dome tents and recitals of love poetry filled the site. This headland near St Patrick's Church, Cemaes Bay, was the Welsh location.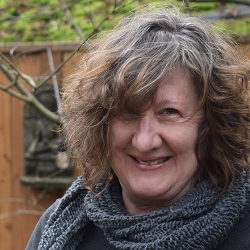 Latest posts by Nancy Flynn
(see all)