Photo by Paul Danese
Still morning here in the Coast Range. Been up for a few hours, sipping my Illy espresso — they make a grind now for automatic drip coffeemakers. I found a can in Hood River on my way back from Boise last week in the bagel shop making those faux Oregon bagels.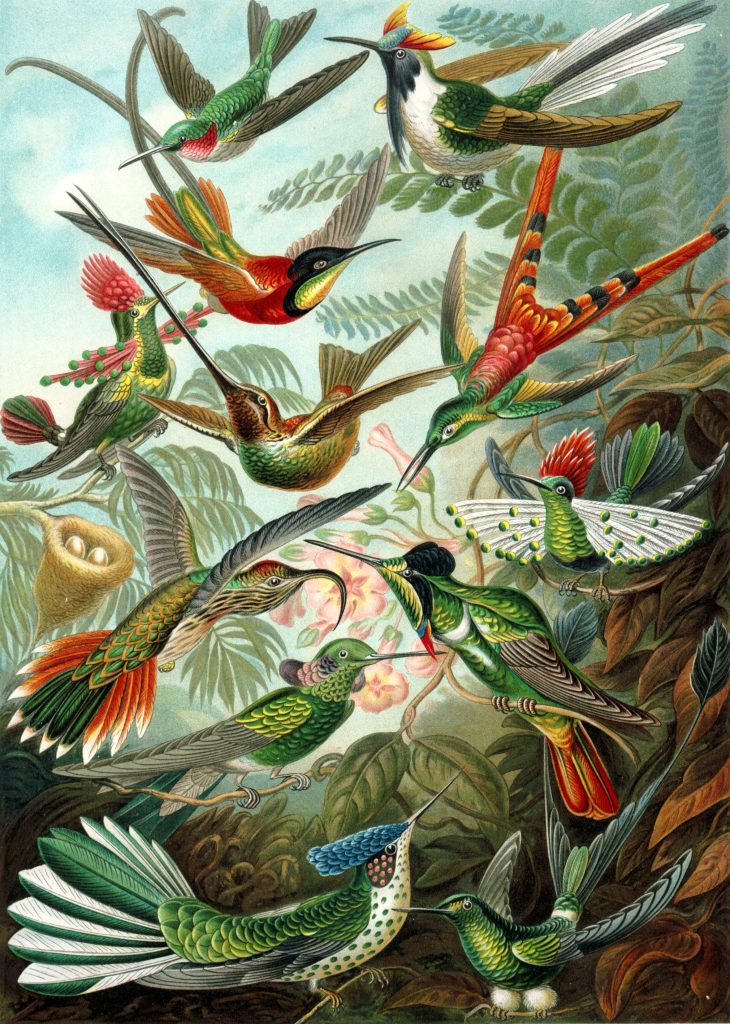 Don't know why I looked up from laptop typing a few moments back. Maybe I heard the buzz. But there it was — my first hummingbird sighting of the year. I think the bird must have been going for my Tiffany lampshade, lit and possibly attractive colors through the window's glass? It hovered, 6 maybe 7 seconds, way longer than a hummingbird usually does unless it's feasting at the tuberous begonias or ivy geraniums. It was one of those unexpected sights that in a moment bring a smile and set the tone for the rest of the day. I've already been lucky (blessed?) to have looked up at that exact moment and been witness to life in flight. I never know exactly why noticing such details feels like some holy moment — actually, truth to tell, I like and prefer the not knowing why.
The public domain drawing above, "Trochilidae – Hummingbirds, is by the German biologist, Ernst Haeckel and was published in Art Forms in Nature in 1904.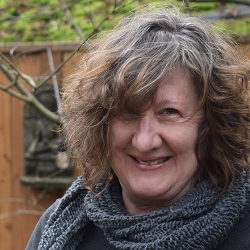 Latest posts by Nancy Flynn
(see all)