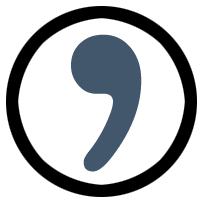 Musings on Writing and Life.
In June of 2015, my first full-length poetry collection, Every Door Recklessly Ajar, was published by Cayuga Lake Books of Ithaca, New York. While I was a bit unhappy with the cover image that the press who printed the book ended up choosing (long, stupid story) I was overall thrilled with my experience working with Cayuga Lake Books to get these poems out into the world. A few months later in August, Mountain Writers here in Portland hosted a book launch and reading for me at Vie de Bohème in southeast Portland. It was a great night attended by so many friends from the writing community and the neighborhood; I felt honored and humbled by their presence. And I ended up donating all my book sales proceeds from the evening to Mountain Writers for their future endeavors.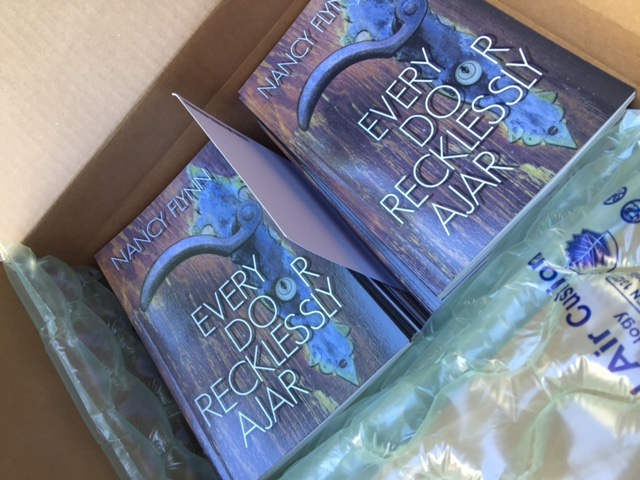 Looking back on the whole experience, I remember that I spent so many hours fussing with that manuscript. Beyond dotting the Is and crossing the Ts—I catalogued the word palettes in the collection, making nitpicking changes as needed when I discovered I had too glibly used weird words more than once. I tracked a timeline of when I had written the various poems. I arranged and re-arranged the order more than a handful of times. I found typos right up until the bitter end when the print run was imminent.
After publication, I did an explication du texte of all the poems—their raison d'être, their wherewithal and why. And I tracked what I called my secret, coded messages, what some might also refer to as the "easter eggs" in the poems—hidden messages and meanings, cultural and historical references, nods to memories, etc. Here is one example: In the poem, "Trade Winds," flat rocks are a nod to an Ithaca swimming hole we used to frequent the early 1980s and sweetgrass hats are my homage to the Gullah Geechee people of the South Carolina Sea islands.
All these years later, I remain grateful to Cayuga Lake Books for giving my manuscript a chance to make its way out into the world. And to all my friends who, over the years, edited and critiqued my work so that it could be worthy of publication.
The public domain photograph above is entitled "The Open Door" and was taken by William Henry Talbot before 1844.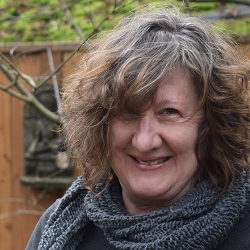 Latest posts by Nancy Flynn
(see all)