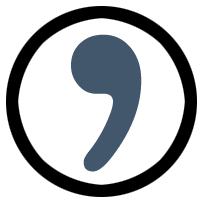 Musings on Writing and Life.
Moonstruck on the Big Screen!
During the early days of the COVID-19 pandemic back in 2020, Cinema 21, the independent movie house in Northwest Portland, Oregon came up with a creative way to generate cash and, hopefully, weather the months when the city had decreed none of us could gather together to watch a movie on the big screen. For $250, you could rent their Screen #1 and have up to fifteen friends in attendance. For that price, you got popcorn, snacks, and one free beverage too. So I decided I wanted to celebrate my (as I called it) Medicare birthday (#65) by screening one of my all-time favorite movies, Moonstruck, for a group of vaccinated friends. I even purchased the Blu-ray version of the film and donated it to Cinema 21 so others in the future could enjoy it on the big screen.
Unfortunately, the Delta variant of COVID reared its nasty head around the time of my early December birthday screening and Cinema 21 was forced to close its doors again. We were finally able to reschedule and gather for a fun afternoon on April 18, 2021, just five days before the movie theater was to open to the public again for regular showtimes.
Fifteen of us kept our social distances and strolled down memory lane. We watched Vincent Gardenia describe the benefits of copper pipes in plumbing, "It costs money, because it saves money." We watched Cher slap Nicolas Cage across the face and declare, "Snap out of it!" We cheered when Olympia Dukakis told the Lothario professor played by John Mahoney, "My mother has a saying…Don't shit where you eat!"
The late New Yorker film critic, Pauline Kael—infamous for not liking very many movies in spite of making a living reviewing them!—loved Moonstruck when she reviewed it back in January 1988. She wrote: "Moonstruck isn't heartfelt; its an honest contrivance—the mockery is a giddy homage to our desire for grand passion." The late Roger Ebert gave it a thumbs up, too: "The most enchanting quality about Moonstruck is the hardest to describe, and that is the movie's tone."
It turns out, Moonstruck had a bit of a revival as a "thing" during the pandemic. "Dear Academy: Please Give Cher Another Oscar" graced the cover of the New York Times Magazine on December 9, 2020 .
And earlier, in April just after the lockdowns had begun, this article online at Vulture, the entertainment site for New York Magazine, "Moonstruck Is the Morbid Spaghetti Rom-Com We All Need Now" said it all.
All of this was unknown to me when I first took note of Cinema 21's rent-your-own-movie-theater deal and scheduled my birthday showing. And maybe it's more than fitting since another pandemic pastime was baking bread. Which Nicolas Cage's opera-crazy Johnny does for a living in the movie: "They say bread is life. And I bake bread, bread, bread. And I sweat and shovel this stinkin' dough in and out of this hot hole in the wall, and I should be so happy!"
Moonstruck is one of my all-time favorite films. A wacky marriage of Italian-American ethnic comedy and romantic idealism. An operatic tone literally and figuratively. Shanley's superb writing—in many people's opinions, one of the best Hollywood screenplays ever. Italian food piled up in abundance on groaning dinner tables. Slaps and slapstick. Puccini's La bohème at the Metropolitan Opera. La bella luna. Dogs. Dean Martin crooning—When the moon hits your eye like a big pizza pie, that's amore! The looming presence of that truly magical moon. Yes, that is amore.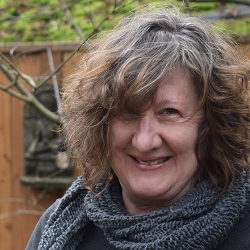 Latest posts by Nancy Flynn
(see all)