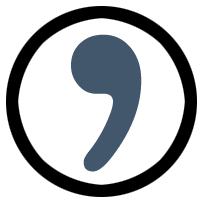 Musings on Writing and Life.
In the dark days of 2019, what made a poem political? Was it the subject matter? The tone of voice? Was it engagement with current events, hot-bed issues in the national or regional press? There generally are no final answers to these existential questions.
What I know is that, in 2019, with the increasingly horrific news on a daily basis—from dispatches about toxic water in Alabama communities to chain-metal barriers penning migrant children at the Mexico border—the poetry I couldn't help but write began to seethe with what felt like a moral urgency. Is that political poetry? Or merely bearing witness?
Clackamas Literary Review took two of my poems asking these kinds of questions (and seeking answers) for their Spring 2019 issue: "One June Day: Fire, Heat, and Children Locked in Cages at the Texas-Mexico Border" and "Lowndes County, Alabama." Both are below.
Clackamas Literary Review (CLR) is a national literary arts magazine that has been publishing poetry, prose, and possibility texts since 1997. They are "a faculty-supported, student-run publication, whose editorial and production home resides in the English Department at Clackamas Community College in Oregon City, Oregon. CLR has published work by Marilyn Chin, Peter Ho Davies, Matthew Dickman, Tess Gallagher, Ruth Ellen Kocher, Naomi Shihab Nye, Paulann Petersen, Alberto Rios, Floyd Skloot, Kevin Sampsell and many, many others.
One June Day: Fire, Heat, and Children Locked in Cages at the Texas-Mexico Border
here
in this land of savagery & lies,
a spider's net between a branch & the eucalyptus chair
jails a brittle,
falling leaf
where,
on my island of dawning
bells, the horns are just disappearing
freight & the gutters need to be cleaned of more
fallen, the falling
broken
but still
here
as the trees reach
out for a sky turned scorch
yet more gasping, bitter
smoke at a sunrise that blinds, ashes
our eyes to the sight
of the cruelties while prop
planes overhead deaden the pitch,
every cry
Lowndes County, Alabama
There is no rest for the work of worms.
This land of the lost gray bleats to the beat of a crow.
Away from sleep where coffee breaks a molasses fog.
My morning tongue grieves the benighted and dismissed.
What faulty ways I find to speak, to navigate.
Such sighs of hurt.
Unsettled by lash, unleashed by the funk of neglect.
A life might be saved by a halo of mercies, or grace.
But here, on earth, a backhoe is needed to scrape aside the gone.
No stars, all bars.
Magnolias flower as flags snap, ordered to occupy their posts.
Once upon.
This time.
Poverty is a bullet-holed pane, a trailer askew on its particleboard base.
A grave is a muddy, hook-wormed ditch.
There is no rest for the worn, the worked.
The public domain image above is of Ursula, the colloquial name for the Central Processing Center, the largest U.S. Customs and Border Protection detention for undocumented immigrants. It is in a retrofitted warehouse on W. Ursula Avenue in McAllen, Texas.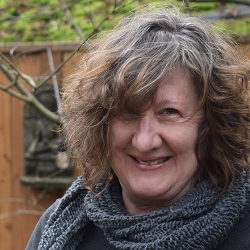 Latest posts by Nancy Flynn
(see all)