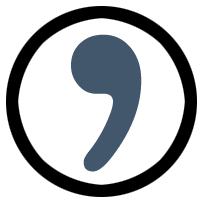 Musings on Writing and Life.
In April 2020, my friend, David Pickering, and I were both scheduled to be featured poets at that year's Inland Poetry Prowl, a weekend poetry event hosted by various venues within easy walking distance in the heart of historic downtown Ellensburg, Washington. This annual event celebrates an acclaimed poet from the past. It features guest readers, craft talks, open mics, a live radio broadcast, a book fair, and a film screening. e.e.cummings was the chosen "acclaimed poet" to honor in 2020; the E.E.'s this(&that[and]etc.
I attended in 2019 when the celebrated poet was Sylvia Plath and the event was called Sylvia's Tulips. That year one of my poems was part of an exhibit at Gallery One called Double Vision: An Exhibition of Image & Word, featuring photographs curated by Zemie Barr from Portland's Blue Sky Center for Photographic Arts, paired with poems from Inland Poetry poets. What is a poetry prowl?
According to the Inland Poetry Prowl website, "a poetry prowl, although highly organized, gives the appearance of being an organic, spontaneous, no-holds-barred literary event. In other words, we will not be sitting in an auditorium in tight rows, looking at the back of other people's heads, and stifling yawns. Instead, we will be wandering in and out of various venues, sitting on apple crates or straw bales, clapping, whistling, groaning, laughing, slapping our knees, sloshing beer, and generally showing unbridled enthusiasm for our fellow poets."
Well, you guessed it. The April 2020 event had to be postponed because of COVID-19 pandemic and has yet to be re-scheduled. I even had all my homework done ahead of schedule: research into e.e.cummings and his oeuvre; a selection of poems for my reading that I carefully timed and rehearsed; and a few funnier poems to share at the Friday open mike.
I even drafted a statement about my poetry aesthetic to share with the audience:
For me, a poem is rarely born in the germ of an idea; rather, it is discovered in the process of writing itelf. It's almost as if the words come first to teach me what the poem is going to be about. And that I need to then eavesdrop on what wants or needs to be said rather than force the words into linear thought too soon. I pay attention to etymologies and resonance; I am interested in multiple levels of revelation and insight, amplitude and range, mystery and explication. Sometimes I use form as a way to contain all of this.
Every now and then, I remember to check the Inland Poetry Prowl website to see if there are any updates. So many literary and artistic events were abandoned during that crazy time and have yet to be resurrected. I sure hope this is one that can find its creative footing again soon.
The public domain image above is of the brick buildings erected since the Ellenburg, Washinton's Great Fire of July 4, 1889.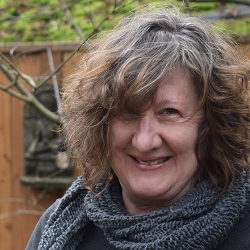 Latest posts by Nancy Flynn
(see all)