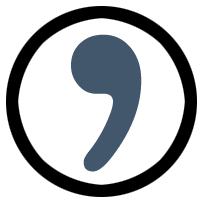 Musings on Writing and Life.
My poem, "Ernestine," has been accepted for publication in the December 2023 issue of kerning—the theme of the issue is "Body as Evidence." kerning is a biannual publication of writing from women and gender-diverse people published under the umbrella of Toad Hall Editions. From the website: "We launched Toad Hall Editions because we want to publish potent and thought-provoking work, and because we are committed to creating and deepening community. For us, this means dedicating more space to voices and stories that for too long have lived in the margins. […] Our goal? To break from the mold of traditional publishing processes and practices and build deeper alliances between our authors and our readers, and to create a sturdy and sustainable platform for new voices to be heard."
Also, I love all the stuff here about how this literary journal came to be called kerning. I have long been all about liminality so this just feels beyond fortuitous to me: "Kerning is the amount of space between two letters, an often-unnoticed adjustment made by designers to connect the letters, which in turn helps with our understanding of a word. Kerning is the unseen in everything, it's the liminal space. And since we've said we want to publish the work of writers whose work lives in this particular space, it feels perfect." My work definitely lives in that aperture.
A year or so ago, I read the outstanding new biography, Red Comet: The Short and Blazing Art of Sylvia Plath, by Heather Clark. It was in that volume's pages that I learned of the Plath connections to both Eastern and Western Oregon. This included the fact that the cremains of Ernestine Kottke Plath, Sylvia Plath's grandmother, were in a canister marked #177 (out of a total of 3423) at the Oregon State Hospital from her death in 1919 until being claimed by a relative after 101 years in 2020. The hospital basement where these urns were discovered in 2004 is now referred to as the "room of forgotten souls." I wrote this poem after a friend and I visited the museum and the memorial that are now on the former state hospital grounds. Which, curiously, was one of the primary film locations for One Flew Over the Cuckoo's Nest back in 1975.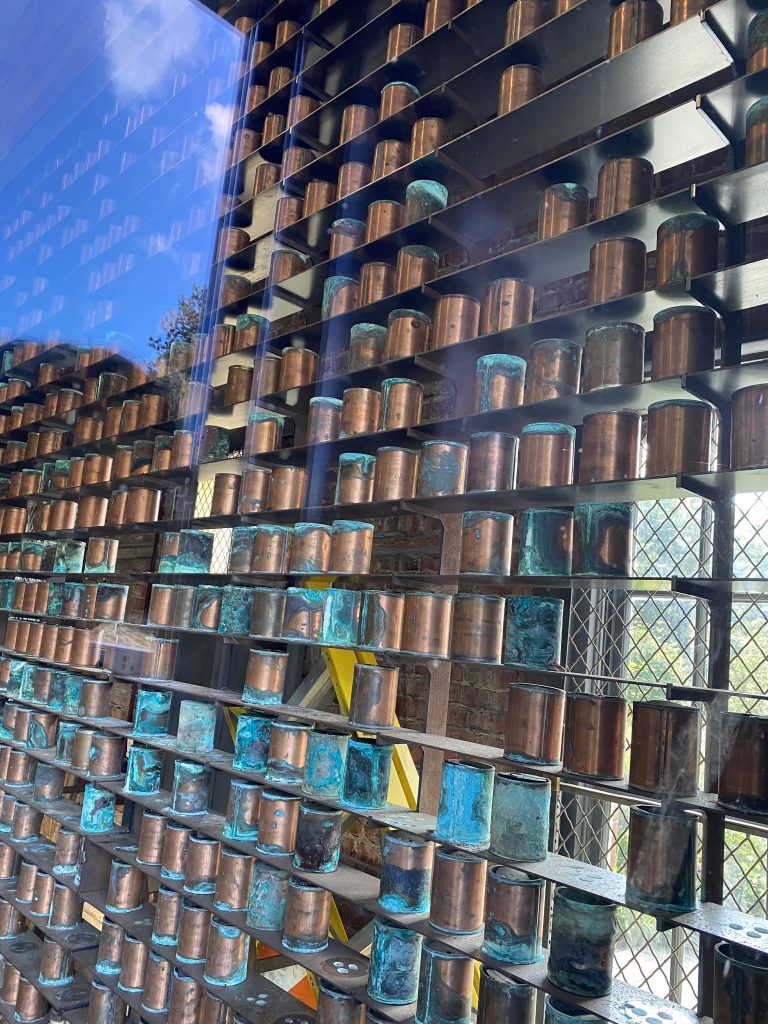 "Ernestine" also received a third honorable mention in the Members Only category of the Oregon Poetry Association's Spring 2023 contest. Both of the photos in this post are of the Oregon State Hospital Cremains Memorial in Salem, Oregon. The memorial was built within a relocated and restored 1896 structure known as Building 60—once the hospital pestilence house and morgue—and dedicated in 2014.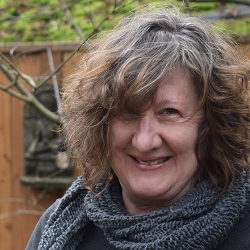 Latest posts by Nancy Flynn
(see all)