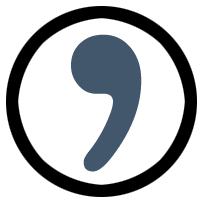 Musings on Writing and Life.
There is no need to run outside for better seeing,
Rather abide at the center of your being;
For the more you leave it, the less you learn.
Search your heart and see the way to do is to be.
—Lao Tzu
Often the wisdom arrives in the simplest of packages and seems like it was there (and obvious) all along. Other times it's as if a light bulb is lit and glares too brightly overhead. And sometimes, after ages of fretting and uncertainty and the complete absence of clarity, it shows up in a recognizable moment that combines eureka and voilà and maybe even bingo!
| ˈbiNGɡō |
ORIGIN 1920s (as exclamation): of unknown origin.
exclamation used to express satisfaction or surprise at a sudden positive event or outcome: bingo, she leapfrogged into a sales trainee position. • a call by someone who wins a game of bingo.
But traveling back to the the unabridged, second edition of Webster's New International Dictionary of the English Language, copyright 1934, the word "bingo" is defined as imitative, the sound of a sharp ringing impact.
All I know is that, after much churn and angst and upheaval and consternation, I stumbled on a mantra that, to this day, has had a ringing impact on the way I have decided to approach creativity—Fewer things more deeply.
Four simple words that brought focus and discipline to my work with language and, in turn, my entire life. There are many voices in the chorus that is making one's art with words. For a long time, my modus operandi was to experiment and explore, range wildly and experimentally, study and embrace a wide range of styles, formats, and approaches. To often flit about, distracted, unsure of which way to turn and where to put the focus of my time. To try to do way too much.
Going deeply into fewer things freed me to focus on the simple doing of the work. Which I have learned, in the end, matters the most to me.
Bingo!
I took the above photograph at Radio Room, a beloved eatery on Alberta Street here in our Northeast Portland neighborhood.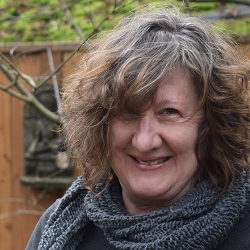 Latest posts by Nancy Flynn
(see all)