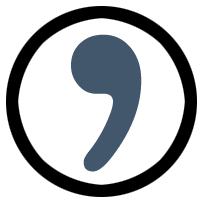 Musings on Writing and Life.
Photo by Phil Whitehouse
Over the years, a number of my poems were featured at riverbabble, a literary journal that unfortunately is no longer online. riverbabble was founded in Berkeley, California in 2002 by Pandemonium Press and published twice a year—once in June, the Bloom's Day Issue, and once in January, the Winter Solstice Issue. Every month, the Press also curated a reading series at the Spice Monkey Restaurant in Oakland, California.
Even though riverbabble is no more, I am assuming that it means these poems are still considered to be published and thus I can feature them on this site. Below are my two poems, "Of What Is Past, or Passing, or to Come" and "Verge" that appeared in riverbabble #32, the Winter 2018 issue.
Of What Is Past, or Passing, or to Come
after the final line in Yeats's "Sailing to Byzantium"
just more
pale, washed sky
where the laundry whips
in the afternoon's haze
past an outhouse abandoned,
where the chickens run to peck
the verge of a mountain road
after a rainfall that dripped
the window's sill-wood as if to rot
my pale heart's sky, uncaring
for the human grief below
where the crows, black
apostrophes of caw,
swoop then rise
between the yellow of
a sunflower & the violence of more
lilacs strewn
Verge
In this beauty that's still left
find a picnic table, a smooth
black stone. The beach is be-
dazzling, one more morning
after the rest gets mired, paved
over, paid off, shot. It's hard
to find the jewel, any levity,
light; everywhere is deafened
by sky-scraping, pixelated shouts
to be the loudest blared for, sought.
Yet I've come to expect
such glory: solitude,
an unburdened breeze borne
witness to the boats skittering
through sunrise straits. Fleetingly
lost, hiding behind & inside clouds,
there is a volcano, there are peaks,
still snow. Call this jackpot, call this
undeserved right. How I can sit
for hours to stare at the signal
of shine on those cross-channel unfolding
hills. Where the sun drums fierce, casts
my pen as shade, the ferry trail a dis-
appearing wake. In this water of constant
curl then roll, each lap makes a shore,
coaxing the cobbles into merciless bits.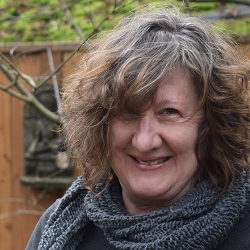 Latest posts by Nancy Flynn
(see all)