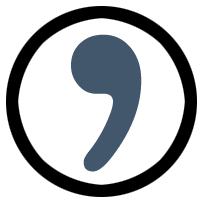 Musings on Writing and Life.
It is not my style to openly confess my sins—of which I am fully aware there are plenty and then some and perennially good at fretting about 24/7. But every now and then, some autobiographical scenario from my past finds its way into a poem and then someone else decides it is worthy of publication. In 2011, Stirring decided that my poem, "Portrait of the Schoolgirl as a Chaste Maid Up to Nothing Good," was one of those ditties. What can I say? Tartan kilt. Knee-high socks. Deer-hunting season. Skipping school. And a very singular way of describing a deflowering if I do now say so myself. Behold a 1971 snapshot captured for posterity and beyond. And, indeed, my surrender came sinking, fast. I suppose this poem should carry a dedication: To R.P.
Portrait of the Schoolgirl as a Chaste Maid Up to Nothing Good
That Monday after Thanksgiving,
I rode my rebellious cayuse all the way
to the ball field at Community Park, a hobble
from the mine fire stoking under our hills.
Me in a kilt, scarlet tartan six inches above
the knees and knee-highs to shield my calves
from the metal bleacher's chill. First day
of deer-hunting season, of course, a school holiday
with every mother in her dress factory,
every father at (what was left of) a mine.
Where they were "flushing" not water
but fill, reclamation that was supposed to
stop our world from caving in. My surrender
came sinking, fast. My mantra: Get it over with.
All the "Mother May Is" fled from circulation,
replaced by a capillary of sneak. I climbed
into the cherry of his Jeep, the single smile of color
in that landscape of pothole, ziggurats of coal
that shifted, dispiriting and bleak. Temporary reliquary
now abandoning her sweet, I turned peninsula,
desperate to be flooded by his waters, tempted
by his pretty, whispering words. There was the shock
of him naked; I stayed in my good-luck sweater,
the one I wore for the SATs. Otherwise an ordinary
morning: its soundtrack tick on a turntable, the last cut
finished, the stylus beyond the grooves. Only after,
did we notice my artery of red on the sheets.
The public domain photo of the Western Dress Factory in Millville, New Jersey from between 1936 and 1937 is by Lewis Hine.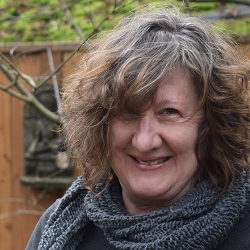 Latest posts by Nancy Flynn
(see all)