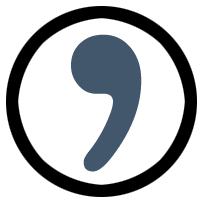 Musings on Writing and Life.
A beloved friend back in upstate New York just entered hospice a few weeks ago. She knew this was on the horizon. In early May, another friend and I visited with her at her home near the Finger Lakes National Forest back for a delightful ladies' lunch compliments of Wegman's. During that visit, she spoke to us about what was inevitably next with good humor, resolve, and relief.
Last week, the time had come. She shared a photo of herself in her hospice bed surrounded by her family. She was smiling, holding hands with her husband and only daughter; her sons were beaming into the camera in a semi-circle behind her hospital bed. For me, that photo was the portrait of a brave, spiritual, and serene soul at peace with her decision. It beamed joy and love—what a gift. I wanted to write back, to let her know she is in our hearts and on our minds. I ended up her sending what's below, a dispatch from my Pacific Northwest neck of the woods—
We have a wild beehive in one of our circa 80-year-old big leaf maple trees in our backyard here in this sorta kinda urban neighborhood of Portland, Oregon. The past two days, bees!—J. says the elder ones?—have come to drink long, hard, long at our fountain in the front yard, alongside the dahlia blooms, the grasses, the about-to-bloom dianthus, the espaliered apple and pear. He said this is what they do before it's their time to exit this mortal plane. Meanwhile, the teensiest goldfinch sang its glorious soprano song from an electrical wire along our neighbor Roy's house next door this evening as we were relaxing after seeing the movie, "Oppenheimer," at the 11:30 AM matinee earlier today. Roy is currently in assisted living; his grandson, Isaiah, has been staying in his house.
We sit out front, we hold our breath, we watch bee-and-bird TV. Your photo arrived via Facebook Messenger just after I came inside. You are surrounded by the family you made, the family you nurtured, the family you chose, your beloved. It looks to me that you are bathing in love love love. All of which you deserve in abundance, in luxuriousness, in lovingkindness everlasting. Hold tightly to those warm, warm family hands dear, dear D. Breathe. Smile. Laugh if you can. Breathe yet again. Take in all of the blessedness. And know—you are loved and ever so much beloved. Safe travels on your journey and much love.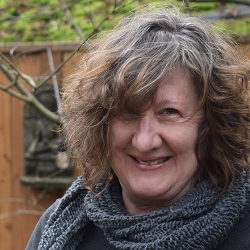 Latest posts by Nancy Flynn
(see all)