Photo by John Laurence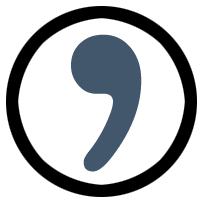 Musings on Writing and Life.
Anchor & Plume Press of Baton Rouge, Louisiana published my long poem, Great Hunger, as their first-ever "pocket book" on St. Patrick's Day 2016. As part of the volume's launch, I answered a few questions for Anchor & Plume editor, Amanda Mays. Below is an excerpt of our conversation:
NF: In the past fifteen years or so—Emily Dickinson, Bob Hicok, Lynda Hull, Larry Levis, Natasha Trethewey, and C.D. Wright. Also, I just finished all four "Neapolitan" novels by the Italian author, Elena Ferrante—My Brilliant Friend; The Story of a New Name; Those Who Leave and Those Who Stay; and The Story of the Lost Child. And while Ferrante isn't a poet, I am definitely feeling an influence after reading these 1693 pages in twenty-two days!
AM: Without stopping to think, can you name seven poets whose work has influenced you?
AM: What's your chapbook about? How did you arrive at the decision to write about this moment in history?
NF: Great Hunger investigates the intersection of landscape and place as it relates to one ecological and humanitarian disaster, the mid-19th century Irish potato famine. It begins with a visit to the Irish Hunger Memorial in Lower Manhattan, mere blocks from the World Trade Center site. The poem then muses its way through varieties of the very potato itself as well as a "found poem" made up of historical texts and fragments that described the disaster, and touch on the English complicity in creating it. The history of my Irish forebears figures in along with the potato's role as a potentially vulnerable staple crop in the country of Rwanda, itself wracked by genocide of unimaginable scale and barbarity barely two decades back. I'm also interested in the way climate change, industrial agriculture and monoculture, and discriminatory racism/classism further these crises. So several of the poem's sections "riff" in and around that.
When I visited the Irish Hunger Memorial not long after its dedication in 2002, I was moved by its design, the way the very walls themselves were carved with fragments of historical texts that spoke to the global horror that is famine and starvation, time and again, in spite of living on a planet that abundantly produces (and wastes) so much food. I started working with that material first and one thing led to another.
With this particular poem, I had to do research, too. Great Hunger evolved, finding its shape and form on the page over time. I first worked on the found poem and a few other sections back in 2011 but it wasn't "right" so I set it aside. I returned to it in 2013 and then again in 2015—to edit, add sections, and "formalize" a few parts.

AM: Can you describe your writing practice or process? Do you have a favorite strategy to get you to the page?
NF: I am a poet who mostly begins never knowing where I am going to end up. I rarely say, "I am now going to write a poem about Subject X, Object Y, or Idea Z." I may have a sense of what I want to explore—the etymology of a fascinating word or a "big" subject like the Irish Potato Famine. But even with the latter, I still use what I call (for lack of a better term) a stream-of-consciousness, free-writing process to get the creative juices flowing.
Beginnings have always been difficult for me. I do much better if I can start from something (even rudimentary) rather than nothing. I usually start with writing by hand and let myself riff on a subject or a question I might want to know more about—a moment, memory, or object I want to explore. Sometimes I might use a prompt—a line from a poem that spoke to me, or a quotation. Lately, I find myself going back to my own words, too—jotted-down notes, a story, an exercise, a journal entry, an earlier "failed" draft of a poem—and begin from that.
Generally from this exercise, something more that I want to work with will eventually emerge. I look for what is strange, what seems uncommon to me. If anything shows up that feels like a surprise or an unexpected revelation, I pay extra attention to that. I then start back through, sifting the sandbox of my collected language, shaping the phrases and lines that want to be shaped. Maybe there is a possibility for a more formal "container" for the material. Maybe there are abundant slant rhymes, or homonyms, or gatherings of rhythm that are intriguing. This is the point when I can lose myself in the flow of doing the work; it gets hard for me to explain my process beyond that.
AM: What are you working on next?
NF: I want to use poetry to further explore what I merely hint at in the final section of Great Hunger—"a going to war for water"— a crisis that has played out horrifically and tragically thanks to amoral greed in Flint, Michigan and continues to this day.
I've also long wanted to write what may be another "multi-part" poem/chapbook exploring the global economy of ready-to-wear clothing—from its manufacture in ungodly conditions so that we First World folks can have "cheap" clothes to our "do-gooder" donation and subsequent "recycling" of often those same garments back to the countries where they were first made. Who makes money in these transactions? Who decides what kinds of garments go where? What cultural norms affect distribution? What taboos? Why has the way we dress in the West become the way the world's poor are now clothed?
Whenever I see a photograph of a child in a "distressed" corner of the world—Haiti, Iraq, and Somalia are but three examples, sadly—wearing a T-shirt sporting the face of Lady Gaga or LeBron James, I wonder how that article of clothing found its way to that particular back. I am now reading Empire of Cotton: A Global History by Sven Beckert as part of my preparation for picking my poetic way into and through this subject. Working title, for now: The Slaughterhouse of Clothing.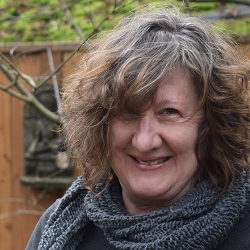 Latest posts by Nancy Flynn
(see all)