Photo by kidfly182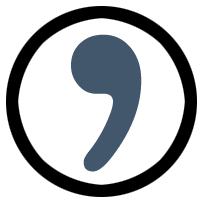 Musings on Writing and Life.
In April 2014, my surrealistic and wildly experimental poem, "Up in the Old Hotel," was published in Posit. My poem took its initial inspiration from Gertrude Stein and her Tender Buttons, its epigraph from the infamous Leonard Cohen song about the Chelsea Hotel, and its title from Joseph Mitchell
According to their website, Posit is a journal of literature and art that "publishes a stimulating, dynamic selection of the finest new poetry, prose and visual art — accomplished, sophisticated work that may be eclectic in style but is always innovative, challenging, and aesthetically broadening.We believe in de-Balkanizing the literary and visual arts scenes by providing an aesthetically beautiful showcase for carefully curated, highly innovative work that is not circumscribed by affiliation with any specific aesthetic or artistic movement." Amen!
My poem's epigraph is from Leonard Cohen's song, "Chelsea Hotel." Rumor has it that these particular lyrics refer to an afternoon Cohen spent there with Janis Joplin. I took that as a jumping-off point for my riffs and linguistic leaps throughout this particular poem. "Up in the Old Hotel" is from my draft manuscript, Miss Scarlet in the Library with a Rope, an abecedarian of poems that take their titles from books by my favorite authors including Italo Calvino, Ralph Ellison, Toni Morrison, and Marilynne Robinson. Thanks to Joseph Mitchell for the title of this one.
The editors of Posit gave me a vote of confidence when they nominated my poem for a Pushcart Prize in 2015.
Coincidentally, we stayed in that part of Manhattan this past November; the Chelsea is currently closed for renovations. Scaffolding is involved.
Up in the Old Hotel
…giving me head on the unmade bed,
while the limousines wait in the street.
— Leonard Cohen
Those shiftiest of letters "Q" and "A" take
The elevator, take the A train, take
The talk to the shabby, the scarab or the scab, meet
In the middle, stick
With the worker, queening it over while they honey
Up their offertory statistics, explode
More firearms (per capita) until they halo
Into hot gas, old stars that sphere
Around a galaxy, swerve
To retina, to whirligig then beetle,
Gemstone hieroglyphics under a jetty, more chinning
Zigs as if king or bird, the bee's knees to tell
Me myself I, tell mine to merry-go-round, to seal,
To flame, to tender, to do the drip drip
Woo-hoo, uptown apiary toodle-loo before it's necessary to believe
Being is in their candle, its missive of yellow and broke, and brood
Because long live the face, their personal mermaid who'll angel
Every unexplained echo, stoop
To bunny-tie their shoes, bend
Beneath the fray and net
The two of them, larval yet dishabille, steadied
By return (as they must) to wax and be
Pillars of the code who radio
The letter H, loading-dock deliveries bound
For this hospitality capital, more types written
"Sticky/Wicked," riced.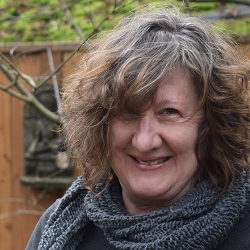 Latest posts by Nancy Flynn
(see all)