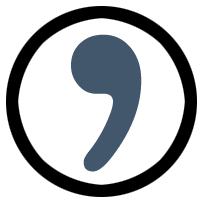 Musings on Writing and Life.
Photo by Zcognito
"First thought is best in art, second in other matters."
—William Blake
Naropa Institute (now Naropa University) in Boulder, Colorado was founded in 1974 by Chögyam Trungpa Rinpoche, a lineage holder of both the Kagyü and Nyingma Buddhist traditions. Rinpoche's initial idea was to create a university that would combine traditional Western academic and creative disciplines with contemplative, spiritual studies. The Beat poet, Allen Ginsberg, spent over twenty years teaching poetics there as well as leading meditation workshops throughout the country. From those experiences—as well as his wide-ranging reading of other poets and study of spiritual masters—Ginsberg collected and then boiled down a list of mind-writing slogans that have been quite popular in certain circles in recent years.
According to Ginsberg, it was Chögyam Trungpa who initially remarked, "Writing is writing the mind." All of these slogans are meant to guide us in the experience of writing out what we find in our minds. Some are cryptic and enigmatic; others are both profound and simple.
Ginsberg grouped the collection into three basic categories:
Ground—situation or primary perception of the mind. This category suggests that our minds are all we have to work with, that consciousness is mutable, and often presents the appearance of chaos.

Example: "My writing is a picture of the mind moving." —Phillip Whalen
Path—the method or recognition. "How," Ginsberg asks, "do we use, order, & select aspects of mind, how accept & work with ordinary mind?" This category tries to get at practical techniques.

Example: "No ideas but in things…No ideas but in facts." —William Carlos Williams
Fruition—the result or appreciation. What in our work do we aim for, what do we expect, what are the results? Example: "Poets are the unacknowledged legislators of the world" —Shelley
Ginsberg's slogans sample widely from contemporary literature as well as spiritual doctrine and thought. He starts with William Blake, the visionary poet who was a huge influence on him, and then meanders along, offering up pithy sound bytes from the likes of Plato and Plotinus, Shakespeare and Keats. Walt Whitman and Bob Dylan also have cameos along with Frank Lloyd Wright and Carlos Castaneda. And the ever-controversial Ezra Pound gets almost as many mentions as Ginsberg quoting himself.
Some teachers encourage the use each of these mind-writing slogans as individual writing prompts; others tout them as surefire ways to break through any case of writer's block. I tend to pick out my favorites and see if I can apply the wisdom of a particular slogan to writing I am working on at the time. Sometimes, they remind me what to focus on. Other times, they offer no-nonsense, worth-remembering rules. Below are a handful I have used to help me move from the blank page to words and then keep going:
If we don't show anyone we're free to write anything —Allen Ginsberg
Clamp the mind down on objects. —W.C. Williams
The natural object is always the adequate symbol. —Ezra Pound
When the music changes, the walls of the city shake. —Plato
The purpose of art is to stop time. —Bob Dylan
I'm going to try speaking some reckless words, and I want you to try to listen recklessly. —Chuang Tzu
Compose in the sequence of musical phrase, not in sequence of a metronome. —Ezra Pound
Savor vowels, appreciate consonants. —A.G.
Don't think of words when you stop but to see the picture better. —Jack Kerouac
Shopping for new inspiration? Take a look at the glad rags on Allen Ginsberg's mind-slogan racks. You might, as I've done, try a few on for size and, if there's a fit, see what they inspire. First thought, next thought has led more than a few writers to surprise, surprise. Listen as they change their tunes and shake down those city walls.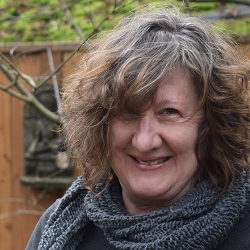 Latest posts by Nancy Flynn
(see all)