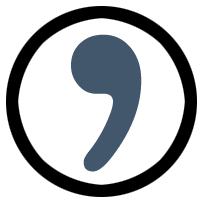 Musings on Writing and Life.
This afternoon, I learned that two of my poems, "Stoned Soul Picnic" and "The Green Love of the Progress to This Now and" have been accepted for publication in Thriving, an anthology forthcoming from Exsolutas Press in 2024. According to its website, Exsolutas Press was founded to publish books "that pry open dead questions and give birth to new ones. We seek truth and extraordinary perspectives in poetry, prose and humor. […] Thriving is an anthology of original, creative writing and illustration that revels in the state we call thriving. Each piece will uniquely delve into its myriad facets, pathways, circumstances, manifestations, inputs and outcomes."
"Stoned Soul Picnic" is a cento created from a random combination of first and last lines from poems in A Book of Luminous Things: An International Anthology of Poetry, edited by Czeslaw Miłosz. Its eighteen lines are by the following poets, many in translation: Al Zolynas; Joanne Kyger; John Haines; Ch'in Kuan; Allen Ginsberg; Shu Ting; W.S. Merwin; Li Po; Edward Field; Jean Follain; D.H. Lawrence; Walt Whitman; Robinson Jeffers; Wang Wei; Jelaluddin Rumi; Anna Swir; Aleksander Wat; and Seamus Heaney. The poem takes its title from the 1968 song written by Laura Nyro and popularized by The Fifth Dimension. And the epigraph that accompanies the poem describes what the poem is about:
"It was a moment (1965 to 1967) when bands came to L.A. […] and Laurel Canyon emerged as a hotbed of creativity and collaboration for a new generation of musicians who would soon put an indelible stamp on the history of American popular music." —Wikipedia entry for the 2018 film, Echo in the Canyon.
"The Green Love of the Progress to This Now" is one of those poems that just tumbled out into its shape and form when I wrote it way back in early 2016. And, unlike my usual opinions of my work, I really thought I had knocked this one out of the park. It is written in syllabic verse and was very much influenced by the look and feel of Marianne Moore and several of her poems. In the past seven years, I have sent this ditty out time and time again and it has never gotten any traction anywhere. I am grateful to Thriving for finally giving it a home.
The public domain image above is of Vincent van Gogh's painting, Vase with Red and White Carnations on Yellow Background painted in Paris in the Summer 1886. I chose it to illustrate this post because the penultimate line of "Stoned Soul Picnic" is "bunches of carnations in a tin pitcher"—that is the opening line of Aleksander Wat's poem, "The Joke," translated from the Polish by Czeslaw Miłosz and Leonard Nathan.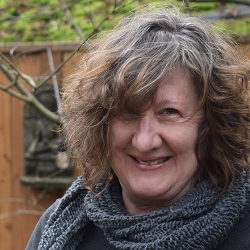 Latest posts by Nancy Flynn
(see all)