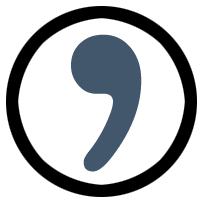 Musings on Writing and Life.
Back in 2015, I was part of the editorial team that published the anthology, She Holds the Face of the World: Ten Years of VoiceCatcher. This 250-page print anthology featured a decade of the work of eighty-two writers from every print and online issue of VoiceCatcher, a publication that empowered, connected, and inspired women writers and artists in the Portland/Vancouver metro area for many years.
As Poetry Editor of the anthology, I was tasked with writing an introduction to sum up the work of VoiceCatcher over that decade as well as describe the the process of whittling more than 300 poems down to the voices of fifty-seven women. Poets from diverse backgrounds writing poems about the cycle of life, rites of passage, our particular, singular women's lives. Included were not only the usual suspects so (still) worth talking about—love and family, birth and death, pitfalls and perseverance, aging and regrets—but also personal slants and new angles on subjects as wildly disparate as tomato breeding, incarceration, and performing tigers.
It was an embarras de richesses, to say the least, when our team of six readers divvied up this impressive body of work to tackle the challenging task of selecting what poems would be included in the celebratory anthology. You can still purchase a copy here.
And when I sat down to think about writing an introduction, to give a sense of who those fifty-seven women were and what their poems had been bringing to the world since 2006—well, I quickly decided my own attempt at an explanation would never do justice to the talent on display in those pages. I decided to create a found poem that would let these poets tell their own stories, and in their own beautiful, heartbreaking, wise, and poetically inspiring words. It appears below.
Caught: Voices
a found poem consisting of lines taken from each poem in the order in which it appears in VoiceCatcher's 10th anniversary anthology
Today, before nightfall even, open the hatch of your life and climb to face the folds of deep. A candle laps yellow over new life, twisting a seed tucked between tongue and cheek. Awaken spirit, speak! Reach, second nature, for a clean slate. Light too bright for pictures & winter breaking inside. Keeping time with the breeze, across the way, a line of trees. The length of the river & birdsongs in traffic unfold the other way to rush forward. The calendar offers no new illumination—as if one day I will stand up and say I know, like a consolation prize. Here, wedge of water, slim parcel of time, roll over & push that shadow out of bed. How I used to rock, cruised the highways, mugging for the camera! How almost easy it was to live even with disappointment. I want to divine a map, a mosaic whose mortar weakened year by year. The sunlight enters in threads and spots into the salty, endless ocean—aren't we all water-filled animals taking in the shoreline upside down? Remember, you must reverse everything, air escaping like a thousand exhalations no one would ever touch. Out the window, still purple, the mountain & fire going everywhere like water with your tongue tied in new knots. You can't find what you don't already believe is there, the hundred names of love. Fast, flurry, full. A small blue pond in the sky on the book till payday. Virtue, even truth, or even close to home perched on the edges—the wind is picking up. I taught myself how to sing on these roads, the whole of the valley in a whistling room awaiting the moment when days shorten, sun sits low in the sky. One branch buried under earth. One perfect wave of understanding in that cold clear rippling water. For now, only the dance, with the windows open, where a small bird can fly in. The knowable heart is an hourglass speaking in tongues, arrows of what we know. Little mysterious sound on a summer day, streaks of sky darker than whatever mistakes they replace—stride on, forward the hope-gamble, muscle with faith.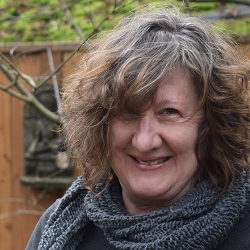 Latest posts by Nancy Flynn
(see all)