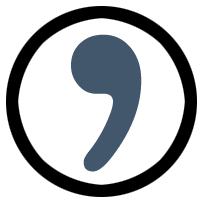 Musings on Writing and Life.
In January 2013, I participated in The Next Big Thing! I can't remember now who sponsored this poetry interview series. But I recall it was something along the lines of six degrees of separation meets a literary chain letter—you got tagged usually by a writer pal, you answered a few questions, you posted your answers online then you tagged a few more writers who would be in the queue for posting next.
Here's the way it worked for me:
Wendy Willis, accomplished poet, democracy advocate, and poetry friend tagged me to answer a batch of questions—everyone who participated was given the same ones. The idea was that everyone involved would recently have published a poetry volume and want to tell the world about. For example, Wendy's full-length poetry collection, Blood Sisters of the Republic, was recently available from Press 53.
In my case, my second chapbook, Eternity a Coal's Throw, had just been published by Burning River Press in November 2012. (Finishing Line Press published my first, The Hours of Us, in 2007.) At the time, I was also working on a book-length poetry collection called Miss Scarlet in the Library with a Rope. That volume gathered an abecedarian of poems all "named after" book titles by prose authors I've loved and read voraciously over the years—Margaret Atwood, Italo Calvino, Toni Morrison, and Virginia Woolf to name just a few. And while that volume has never been published as a collection per se, many of its poems have since found homes in assorted journals and magazines.
But back to Eternity which was the book I was instructed to answer the questions about—
What is the title of the book?
Eternity a Coal's Throw. That phrase comes toward the end of the faux ode/ fractured fairy tale I wrote about Plymouth, my hometown in the anthracite coal country of northeastern Pennsylvania:
"You're just another in the long, long line—/ prodigal daughters who could do far, far worse /than spend eternity a coal's throw from a front-yard Virgin, / halo-blue and lustrous in an up-stood, claw foot tub."
Where did the idea come from for the book?
I'm not sure that there was ever a single idea, a light bulb that suddenly flashed on and urged me forward to write this particular book. What is true is that I have been attempting to shine a patch of light on the landscape and culture of the corner of Appalachia where I was born and grew up for a long, long time now.
As I wrote in the introductory essay that begins the chapbook, there is indeed:
"Something about that place—the wrecked and ugly landscape; its century of post-industrial impoverishment; its beaten-down but oddly resilient, near-to-beautiful dishevelment; the ties that bind the many people who stay (including nearly everyone in my family) as well as the many who leave only to return; the crazy quilt stitched together out of dozens of immigrant cultures; the still reliable (in this virtual, often cruel 21st century) generations of kinship, friendship, heartfelt community—well, all my life, it has both mocked and bedeviled me. Exerted a gravitational force yanking me back, insisting on its rightful even righteous claim as 'home.'"
What genre does your book fall under?
Poetry. Some of the poems strain to be more formally contained; others ramble and range the field of the page. A few are multi-part narratives with lyrical diction alongside leaping and surreal language and a preoccupation with the (enigmatic) art of language itself.
What actors would you choose to play the part of your characters in a movie rendition?
The poem in my chapbook I would love to see turned into a movie—or even a Broadway musical!— would be the eighteen-part poetic sequence called "In Pursuit of the Impossible Syllable." Using multiple points of view and a handful of (reliable and most likely unreliable) narrators, this "poem" attempts to solve the mystery of Mary Edith Heffernan, an iconoclastic (and stuttering) woman who lived in and left her home in a small town in coal country after a "dangerous liaison" with a migrant worker in 1938.
Mary Edith. Wow. I think she has to be played by Frances McDormand. Because Frances and I actually have similar roots. We both grew up steeped in the same Protestant denomination (Christian Church/Disciples of Christ); in fact, Frances was adopted by a Canadian minister and his wife who, for a time, were at a church in Benton, Pennsylvania not far from my hometown—folks my parents actually knew. And of course there is also her extraordinary range—funky and earthbound, fetching and sincere, gutsy and willing to go it utterly alone and without makeup to boot. And for Anthony? Well who but Idris Elba without his British accent. Some of you may know him as Stringer Bell from The Wire; he's now the star of a superb BBC series called Luther. And has been (at least once) voted Sexiest Man by People Magazine.
What is the one sentence synopsis of your book?
I'll borrow the epigraph I used from Alice Munro: "Something happened here. In your life there are a few places, or maybe only the one place, where something happened, and then there are all the other places."
How long did it take you to write the first draft of the manuscript?
Most of these poems emerged in the past three years, beginning around 2010. The long, multi-part narrative began in a 2009 class I took with the superb teacher, Paulann Petersen, former Oregon Poet Laureate—it grew out of a "free write" exercise about the contents of a sewing box. And some of the chapbooks sections had been fits and starts—miscellaneous scraps of lost and found language I have been tinkering with for around a decade.
Who or what inspired you to write this book?
Once upon a time—when I was another person, it often seems—here's how I began an overly ambitious novel (still in progress): "You could be born in a place, live there long and never really know what it meant. No matter if you walked the mountains and climbed to the tops of trees, taking in the broadest view. Or drove a tunnel deep in the earth finishing miles from where you began. In the end, you'd only find wildness and another dark and hidden spot."
I'm thinking it still comes down to that.
What else about your book might pique the reader's interest?
Well, you might get to learn a lot/more than you ever wanted to know about the geology behind the creation of anthracite coal! And, really, how can you pass up a poem about a town's mascot that is a human kielbasa costumed in a sleeping bag and flip-flops?
Is your book self-published or represented by an agency?
My book was plucked from the slush pile of the up-and-coming Burning River Press based in Cleveland, Ohio whose publisher, Chris Bowen, is a very gifted writer himself.
And then I tagged the three Next Big Things…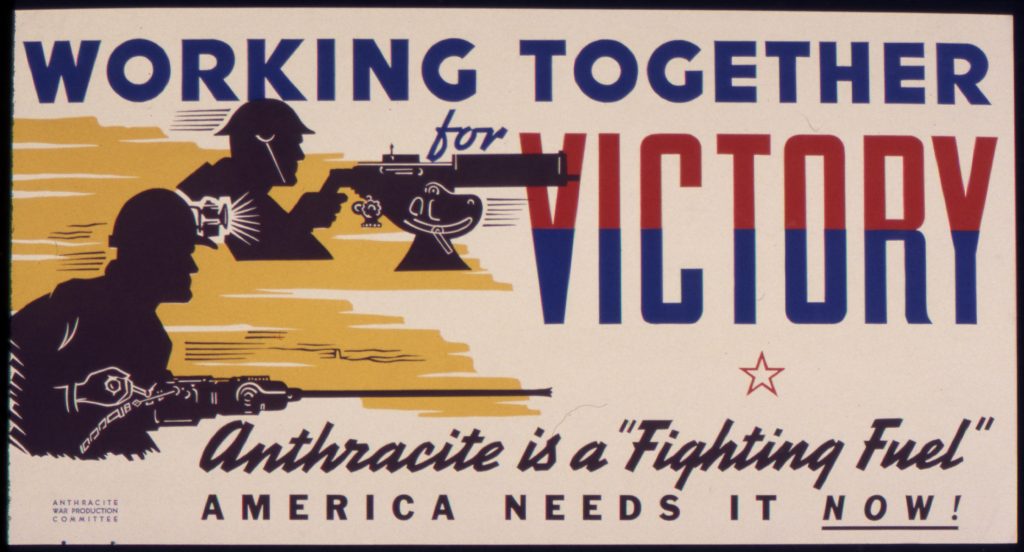 The public domain image above is from the War Production board of the Office for Emergency Management circa 1942 to 1943.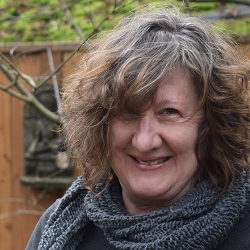 Latest posts by Nancy Flynn
(see all)