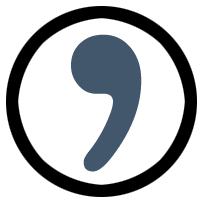 Musings on Writing and Life.
Last week was a leisurely, slow-travel road trip with a friend to the southeastern hills of Eastern Washington and Spokane then a loop back to PDX via Moses Lake and Yakima. We took in many truly awesome sights, scenes, vistas—lucky us. Way back in the dark ages of 2005, I wrote about the challenges of solo road trips on my Stream of Consciousness blog. This adventure, carefully planned and paced, the two of us taking turns at the wheel, felt way different.
We took in history—of indigenous people displaced from their homelands, of pioneers who homesteaded their way to property and wealth, of industries that came, prospered, failed, came again, prospered, hung on. We took in the landscape—skies, clouds, waterfalls, channeled scablands, rivers.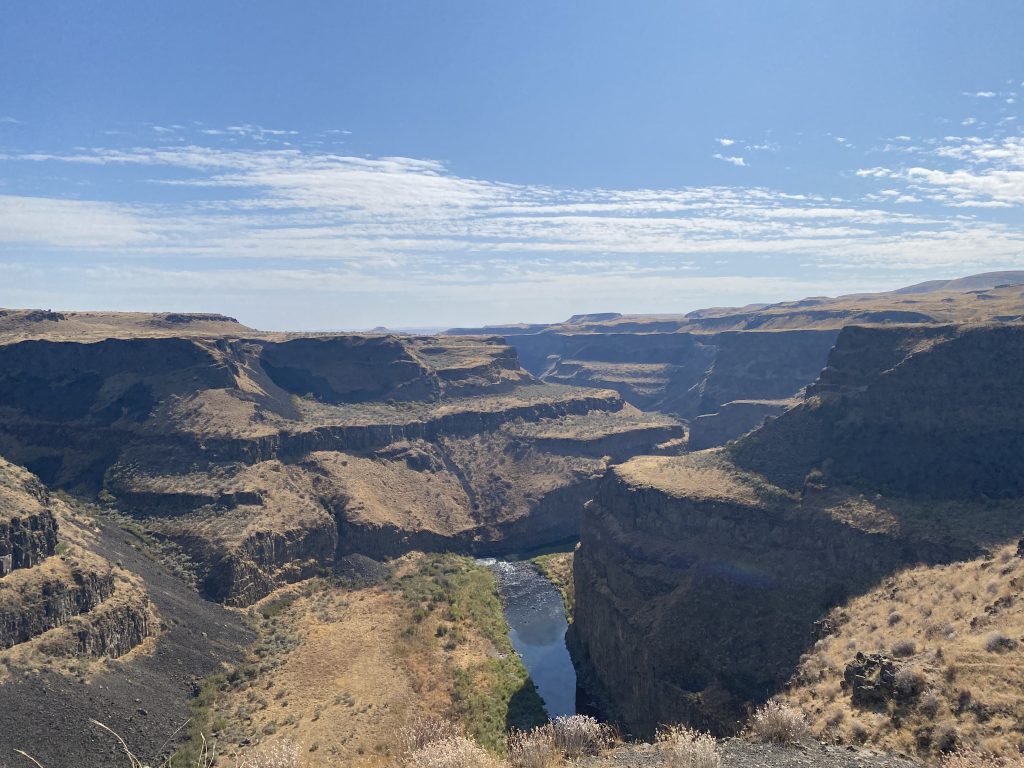 We saw acres upon acres of fruit: apple and peach orchards, cherry trees, hops on trellises, truckloads of onions and potatoes just harvested from the fields. The skies were big, the hills of the Palouse were tawny yellow and inviting, at times the road seemed to go on forever, empty but for our sporty red car. It became easy to see the reason photographers from all over the world come to the silty wheatfields of the Palouse, particularly in spring, to shoot photos. The place is illuminated by an almost other-worldy, tranquil loveliness.
We chatted with people at farm markets and roadside fruit stands, in local history museums and restaurants, at the hotels where we stayed the night in small towns and in the big city of Spokane where we fed a garbage goat and later had dinner in a downtown joint called Garden Party whose claim to fame was that it was a bar with plants!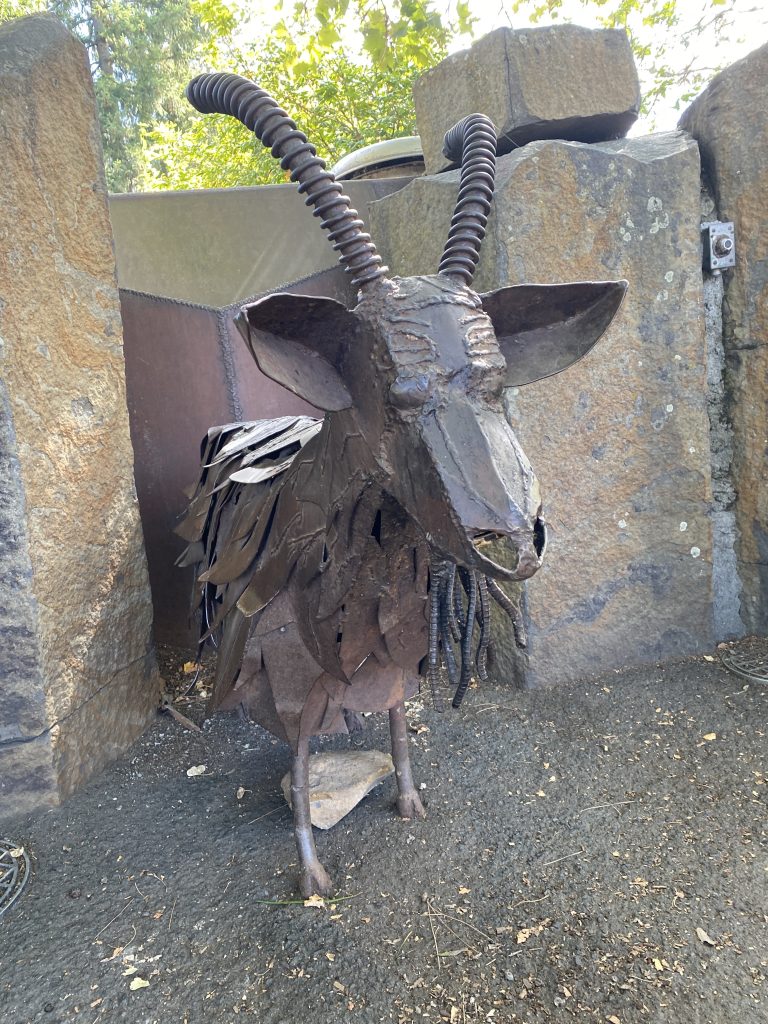 It did me good to know I can be out and about in the world traveling this way again—to both planned destinations and ones stumbled upon serendipitously. It did me good to know that there are still corners of this country that are open and desolate and verging almost to the wild. It did me good to bask in the quiet peace of those emptier spaces between towns with names like Palouse, Colfax, Garfield, and Cheney. It was a reminder of how much beauty and simple joy can be found of an afternoon driving toward the light.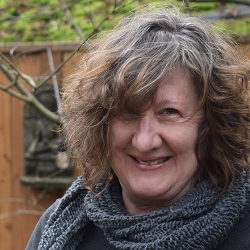 Latest posts by Nancy Flynn
(see all)