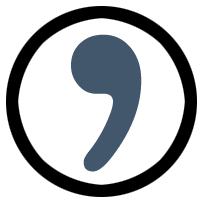 Musings on Writing and Life.
I just found out this morning that two of my poems have been awarded Third Place in two categories of the Oregon Poetry Association Fall 2023 adult contests. The first, "provenance," has placed in the Members Only category—the category name explains itself. In addition, poems submitted in that category must be no more than twenty lines long. Each stanza of this poem is in the 5-7-5 syllabic count of a traditional haiku.
I chose this form and format as I was whittling down an earlier poem I had written about visiting the cemetery in the County Mayo town of Crossmolina, Ireland where my father's Irish relatives hailed from. Somehow the brevity of haiku allowed me to better isolate and elevate the imagery I culled from being in that ancestral place back in the fall of 2017, knowing I was walking around between the graves of many folks named Flynn, McHale, and Heffernan whose DNA I shared back many, many generations even if I couldn't exactly locate their specific graves.
A writing group friend suggested I add additional space to a number of the haiku lines—a pause, a breath, a moment of silent meditation or prayer—to further slow the somber journey of recollection while paying my respects.
Jeri Theriault, the judge for the Members Only category of the Oregon Poetry Association's Fall 2023 contest, had this to say about my poem: "This is a musical lyric which makes good use of both title and epigraph. We readers know we're in an Irish cemetery. We hear the ghosts 'whisper' in the repeated 's' sounds: gusts, dust, lost, ancestral, surplus, tossed. And the poet juxtaposes specific objects with these whispering sounds: oak leaves, bog, bodies, those 'blackened famine pots,' the 'limestone scree' and slate. This is a richly atmospheric poem."
"provenance" will be published in Verseweavers, the Oregon Poetry Association's anthology in early 2024.
provenance
at St. Tiernan's Cemetery, Crossmolina, County Mayo, Ireland
they suffer whisper
the wind with oak leaves trickling
a kind of dry rain
from gusts whims of dust
easily lost to the bog
ancestral voices
their surplus bodies
blanketed roughdug tossed in
blackened famine pots
hardscrabbling doubters
this glorying autumn noon
speak to me few words
relations mired by
peat sundew & limestone scree
sloping past their graves
lesser celandine
invading then reclaiming
shadow/forebears/slate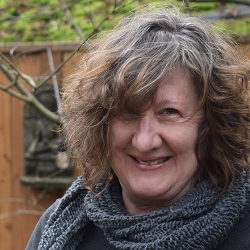 Latest posts by Nancy Flynn
(see all)