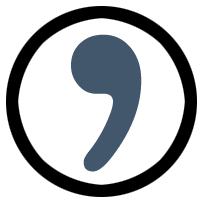 Musings on Writing and Life.
Qarrtsiluni published my poem about my maternal grandfather, "About the Laying-on of Bricks not Hands" in their Worship issue back in October 2011. Part of their process was having poets record a reading of the poem. My voice actually does the content of this serious narrative poem justice, I think. This poem was also included in my chapbook, Eternity a Coal's Throw, published by Burning River Press in 2012.,
Qarrtsiluni (2005-2013) was a groundbreaking online literary magazine, one of the first to fully exploit blog software. It offered electronic delivery of original poetry, prose, and art, organized into regular, themed issues, with a new post every weekday. The title comes from an Iñupiaq word that means "sitting together in the darkness, waiting for something to burst." Per their website: "Though we never quite realized our dream of creating a print-on-demand option for each issue, being online does mean that our back issues remain accessible indefinitely, so there's that. And we published some damn fine stuff — check it out."
I concur. I was beyond honored to have my work appear in their online pages more than a few times. Thanks, thanks, thanks, and then some. My poem is below.
About the Laying-on of Bricks not Hands
Forty years after my bricklayer grandfather died, age sixty,
fatal heart attack during the fabled Ali-Frazier fight,
I am on hands, on knees that seem, at fifty-five,
to have lost all cushion of cartilage. I am cleaning
these bricks, this heart-shaped garden path,
wire-brushing moss—my grandmother's maiden name—
scraping away mold that may hearken back to 1938,
the year this house was built. I try to fill in the blanks,
measure my measly chinks beside the seeming immutability
of such clinkers, once the ones they threw away.
My hands span wide enough to play an octave, would make it easy
to finger-splay each paver then set it before I'd trowel-slather
and join with lime/sand/water/cement. Crossways header,
meet longways stretcher. Mortared, you could stack
every transgression baked in this life's kiln of shame.
Oh, these more-than-halfway days—of harpy meets hector,
letting the gray grow, letting the estrogen peter out.
While the wind's forever missing the top notes, breezing
through sheers as if my house were a sloop in the nautical
church of testify, praise-to-glory the shores of Lake Cayuga,
promised lands even rivers—my Susquehanna home one, too
the mighty Columbia barely a mile or two down the street.
I bike to see it, seek its tiniest poem. Watch the delta turn
birds to slough it, dive for suet in spite of their off-song
chitter and screech. Fleeing, fleeting, omnia mors aequat—
yet again, it's death that equals all things. Worship,
my altar can only be this spreader-root tilt, more heave.
These thousand imperfect, vitrified bricks I scrub of mud
and burn and still the residue from their ages-ago
firing glazes, stubborn as vine, insistent as rot.
The public domain photo above is from a 1947 bricklayers class at the Wayville showgrounds in New South Australia.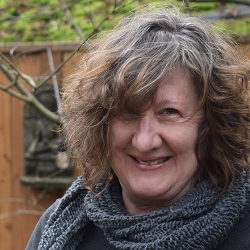 Latest posts by Nancy Flynn
(see all)