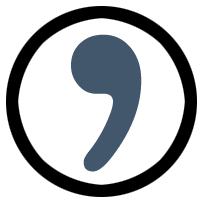 Musings on Writing and Life.
What joy to be able to praise a great poetry book written by a dear friend! David Pickering's debut collection, Jesus Comes to Me as Judy Garland, won the 2020 Airlie Prize and was published by Airlie Press in September 2021.
I was touched and honored when he asked me to write a blurb for it. I knew many of the poems from our years together in our writing critique group; when assembled into the whole that is this outstanding collection, they dance and sing and laugh out loud. After reading, re-reading, studying and reflecting on David's work, it was a challenge for me not to gush on and on.
Here's what I wrote:
I'm moonstruck—or should I say starstruck, like the devotee of a golden-age Hollywood star—by the bright and shining poetry brilliance that dazzles every page in David Pickering's debut collection, Jesus Comes to Me as Judy Garland. A native Oregonian, David's is an honest aesthetic that sings with the authenticity of self-acceptance and heart yet is also willing to wrestle with secrets and the dark. These are poems that are viscerally rooted in the landscape of the northwest Oregon coast, that chronicle a lineage of people who spring from its meandering rivers and wet highways along a Pacific that holds "water that can kill in three minutes." There are hot cars, cold drinks, and sexy lipstick shades. There are missed opportunities and close encounters, drunken nights at the bar and prayers on the beach. There is cruelty, questioning, and loss. Exultation and faith. And still, for all their seriousness, the poems pulse with rapture, hilarity, and verve. They believe in fresh starts, fortitude, and forgiveness; they invite and honor and so unabashedly love. Jesus Comes to Me as Judy Garland is a brave exploration and celebration of a gifted poet's most original voice, one that is urging us in poem after poem to "Just live your life. Just live."
You can read more about David, his poetry, and even purchase his delightful and funny book—and you should—on his website: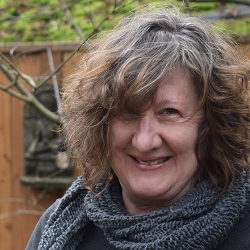 Latest posts by Nancy Flynn
(see all)