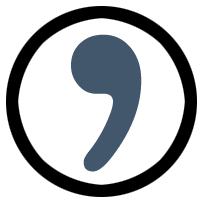 Musings on Writing and Life.
My poem, "Juneteenth," was published in Scissors & Spackle, Vol., 3: Laundry Lines: An Anthology, way back in September 2013. At the time, it took its title from Ralph Ellison's second novel, Juneteenth; in the decade since, Juneteenth has (finally) been recognized as a National Holiday! My poem is about a very different subject, however—a vignette from June 19, 1977 when I was a very new, very young mother…
Why was I writing poems that had titles from the books of novelists? "Juneteenth" is one of the poems in my yet-unpublished manuscript, Miss Scarlet in the Library with a Rope, a gathering of poems whose predominant constraint is that they are all "prompted" by book titles from prose authors loved and read voraciously over the years. It consists of twenty-six poems ordered A to Z, one title for each letter of the English alphabet. This abecedarian is then "bookended" by poems at the beginning and the end. In addition, there is a "spine" in the middle, a trio of poems to mimic the backbone of an actual book. I am going to dig out my archives about this crazy book-title project and write more about it in a future Apostrophe blog post. Maybe I can even remember why I decided to use the game of Clue as inspiration for my title!
Juneteenth
One more ordinary Sunday,
daybreak
hushed as a luckless lake. No
Father's Day flapjacks. No
Emancipation commemoration,
sips of Big Red vanilla cream
soda spiked with orange and lemon.
Rather diapers in an old wives' vinegar—
soak to the brim of a galvanized tub.
A kitchen coal stove cooled because it's hot.
A baby, five days old, asleep.
Mere transitory,
your back-porch perch, impersonating
free. This first speck of moment-to-spare
and you stare a familiar spine,
caress its papery rush, anticipate
line after line in this book you've borne
for years:
People ask the way to Cold Mountain.
Cold Mountain? There is no road that goes
through.
Morning
glories that strangle your defeated
victory gardening attempts. The clothes-
line, infinity's pulley above your head.
Circadian
church bells, you begin to think
a conspiracy, how they measure
each quarter-hour, how much
naptime you've got left.
The public domain photo above is of a Juneteenth Emancipation Day Celebration on June 19, 1900 in Texas, possibly in Houston. It was taken by Mrs. Charles Stephenson.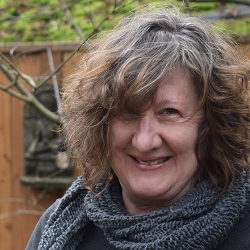 Latest posts by Nancy Flynn
(see all)