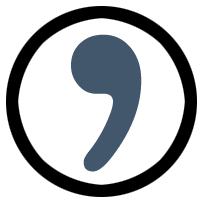 Musings on Writing and Life.
The above 1882 painting by William Fraser Garden is entitled A Recollection of Stevington, Bedfordshire–A Spinney in December.
When I went to graduate school at SUNY/Binghamton in the early 1990s, my major was English and Creative Writing. My creative writing concentration at the time was fiction—not the poetry I have been writing for the past fifteen years. In 1993, I submitted my thesis, the first hundred or so pages of a novel, Eden Undone, to the James Jones Literary Society's inaugural James Jones First Novel Fellowship contest, an annual award (now a generous $10,000!) for an American writer of a novel-in-progress who has not previously published a novel. Needless to say, I was beyond shocked when I learned I had won.
In 2011, I was interviewed for an article in the Society's newsletter, a kind of "Where are they now?" retrospective about the award winners from previous years. Below are some of my answers to the interviewer's questions:
1. How did winning the James Jones First Novel Fellowship impact your writing life?
The award was a crucial vote of confidence at a time when I had just begun to (very tentatively) put my baby toes back into the pool of writing.
My Fellowship acceptance speech from 1993 perhaps says it best:
Ever since I was a child, I've wanted to be a writer. But in the world I came from such a dream was considered frivolous and impractical. Northeastern Pennsylvania in the 1960s—the time I came of age—was an economically and culturally depressed area, with the highest levels of both unemployment and welfare recipients in the entire state. Good students (and I was one) were supposed to grow up and play it safe whether out in the workforce or off to college before returning home to settle for a decent job, a spouse, a family, a house on a narrow small-town street.
I never played it safe.
Like the man whose award I am receiving today, I've stayed outside the streaming main of life, believing, even when every fact of my life seemed to indicate otherwise, that I had a story to tell. Even when I was most distracted—during those years when I was a struggling single mother of a pre-school child finishing my undergraduate degree at Cornell or in my first of a series of jobs—I continued to scribble down words. Sometimes it was only in a journal where I'd record my observations, descriptions of people, snatches of conversations I'd hear on the bus, find interesting, want to save to use someday, I was never entirely sure when. Later, when my son grew older, I got more confident, took a few formal writing classes for the first time since my Oberlin College days and then, in time, grew brave enough to apply for admission to an honest-to-goodness writing program at SUNY/Binghamton which led to me standing here today.

2. What is the status of your award-winning manuscript?
After much comprehensive editorial review, teeth gnashing, and soul-searching angst, I finally decided in 1998 not to continue Eden Undone as a novel project per se. In the years since I'd begun it in graduate school, I'd come to realize that I was a better writer of shorter pieces—stories, short creative non-fiction pieces, and poems. So, instead, I began excavating the draft as source material for numerous other projects.
In 2004, I was awarded the Oregon Literary Fellowship/Leslie Bradshaw Award in Literary Nonfiction from Literary Arts in Portland, Oregon to continue my "mining" work.
The following publications have been inspired by or based directly on material in my James Jones First Novel Fellowship winner, Eden Undone:
Eternity a Coal's Throw. Poetry chapbook published by Burning River, Fall 2012.
"Folk Dance" in print and online in Black Words on White Paper, Fall 2011.
"About the Laying-On of Bricks Not Hands" in the Worship Issue of qarrtsiluni, Fall 2011.
"Ode to the Past & Present Wilt of the Daisy, Bellis perennis, Pressed in The Illustrated Leaves of Grass, a June 1973 Graduation Gift from L." in Sugar Mule's Via Walt Whitman: a 21st Century Gathering, 2011.
"Appalachian Picture Show 1954" in Clapboard House, Spring 2011.
"Under the Yoke of Inauspicious Stars" in Phantom Kangaroo, April 2011.
"Here We Are, In the Years" published in The Tupelo Poetry Project: Fragments of Sappho, April/May 2010.
"Cut Off" in the VoiceCatcher 4 anthology, Portland, Oregon, October 2009 and nominated for a 2010 Pushcart Prize.
The Hours of Us. Poetry chapbook published by Finishing Line Press, December 2007 and nominated for a 2008 Oregon Book Award.
"These Miles to My River" in Walking Bridges Using Poetry as a Compass, an anthology published by Urban Adventure Press, Portland, Oregon, November 2007.
Honorable Mention/Finalist for "Soul Music" in the Spring 2004 Short Story Award for New Writers Contest sponsored by Glimmer Train Press.
"Dust to Dust" in Soul Searching: Thirteen Stories of Faith Belief. New York: Simon & Schuster, November 2002.
"Water and Fire" in Now & Then: The Appalachian Magazine. 14: 3, Winter 1997.

3. What advice would you give future entrants to the James Jones First Novel Fellowship?
Aside from the "read-constantly-and-write-regularly" mantra? Well, maybe to tattoo these words from Samuel Beckett's Molloy on your forearm: "Ever tried. Ever failed. No matter. Try Again. Fail again. Fail better."
No, seriously.
Writing is not about the one-off project, the grab for a publication brass ring. (Especially since, all too soon, so many worthwhile volumes end up on the remainder shelf.) While getting into print (or these days, pixels) remains a worthy goal and, of course, a superb accomplishment, for me writing remains this generous, all-encompassing river that meanders—some days rushing, others a trickle. It's more a way you've decided you are going to live your life. Observing, recording, paying attention. Channeling voices, memories, landscapes. Drafting, crafting, revising. Learning how to share your work, take and use feedback, and how to self-edit. Knowing when your work is ready to be sent out into the world. Weathering the inevitable rejections. And getting creative about "recycling" the gist and pith of your work (if and when needed) into other genres or forms.
These days (NB: still true as I edit this interview for posting in 2023) I meet far too many wordsmiths where I now live (Portland, Oregon) who enthusiastically take on the mantle of the noun—"writer"—often forgetting it's truly about work the verb—"to write." For me, it remains about the words, first and foremost.
And I still believe (the best) writing remains a solitary, concentrated act. These days when lives are filled to the brim, when so many of us are distracted by the 24/7 nature of just about everything, my mantra has become "Fewer things more deeply." This has helped me to focus, to keep my eye on the simple doing of the work. Which, in the end, is what matters the most to me.
.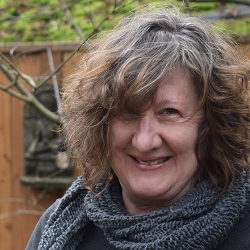 Latest posts by Nancy Flynn
(see all)